Everyone knows that eating a daily supply of fruits and vegetables is linked to both healthy living and a lower risk of disease. Antioxidants found in fruits and vegetables fight free radicals and benefit the body in a variety of ways, including slowing the aging process.
The cherry is a stone fruit or drupes and they are related to the plums, peaches, and nectarines.
A small handful of cherries has roughly 50 calories, 12 grams of total carbs, 10 grams of natural sugar or fructose, 2 grams of dietary fiber, and 2 grams of total fat per serving. The cherry also contains calcium, iron, and vitamins A, C, and E.
Cherries are packed with nutrition, and they taste delicious. Cherries are a good source of vitamin C and dietary fiber, as well as a good source of vitamin A, folate, thiamin, niacin, protein, and magnesium. They also contain small amounts of iron, potassium, and zinc.
The Northwestern region of Michigan's Lower Peninsula is referred to as the Cherry Capital of the World, even though cherries are grown and harvested for commercial purposes in several other states, including Washington, Utah, Michigan, Utah, and New York.
So let's look at a brief comparison of Luxardo Cherry and Fabbri Amarena and jump into further detail about the differences between these two cherries.
Luxardo Cherries Vs Fabbri Amarena Cherries
| | | |
| --- | --- | --- |
| | Luxardo Cherries | Fabbri Amarena |
| Price Comparison | Although they are somewhat pricey, luxardo cherries are worthwhile. They are expensive because they are made using pricey components. They retain their flavor when preserved for three years. | They are slightly less expensive options than Luxardo and they don't last as long as Luxardo cherries. |
| Taste comparison | The flavor of these black cherry bombs lingers in your mouth. The dark black peel that surrounds the intensely red cherries gives flavors that are simultaneously sweet and acidic, much like plums. | There is a battle between sourness and a pleasant tartness in their flavor thanks to a small amount of dominant sugar flavor. The harsh tang of the sour flavor will blast the back of your throat while the sweetness will awaken your front taste buds. |
| Individual Ingredients | Maraschino Cherries, Marasca, glucose, sugar, citric acid, Maraschino flavor, and natural fruit colors are some of their key ingredients. | Amarena cherries, sugar, glucose syrup, Amarena Cherries juice, water, natural fruit taste, and fruit colors are their main constituents. |
| What the Best Used with | They are typically dark red and occasionally brownish. They can therefore make the ideal red velvet cake topping. | The stemless cherries have a dark crimson appearance and occasionally resemble black in color. Simple cocktails get a little extra flavor from the syrup. |
| Size comparison | These cherries are an excellent choice for topping ice cream due to their relatively large size. | Compared to Luxardo cherries, these ones are a little bit smaller, but they provide cocktails with a competitively powerful flavor, a softer texture, and rich peach velvet color. |
The Best Cherries for Your Money
Imported from Italy.
Non-GMO
All Natural Wild Cherry
Star K Kosher & Halal
Amarena Cherries are 100% natural.
Check Price at Amazon
Cherries are one of the more popular fruit choices for cocktails, with their rich flavor and relatively low price point. As a result, there's a wide variety of cherries to choose from when it comes to making drinks at home.
The Fabbri Amarena is a sweet, red-colored cherry that's grown in the Marche region of Italy. The Amarena cherries are the most common type of cherry and can be used in both sweet and savory recipes.
It has a light skin color with dark red flesh. They contain no seeds and are available year-round.
Between Luxardo Maraschino and Fabbri Amarena, It's hard to beat Luxardo Maraschino for quality and taste, but Fabbri Amarena is an excellent alternative if you can find them.
These cherries are slightly less expensive than Luxardo but don't last as long as Luxardo cherries. They're often found at a fraction of the cost of Luxardo.
The Fabbri Amarena cherry is a sweetened sour cherry and it has a more pronounced flavor than Luxardo Maraschino. You'll notice that it contains much more natural sugar and less artificial flavorings.
Which is the Best Cocktail Cherry
Fabbri Amarena Cherries are the best choice for making cocktails. They are tart, juicy and flavorful. The sweet flavor of the cherry is well balanced by the sour flavor of the amarena cherry.
Fabbri Amarena Cherries are the most widely available cherries in the United States. They have a bright red color and an intense, tangy flavor that makes them a great addition to cocktails.
Compared to Luxardo cherries, Fabbri Amarena Cherries provide cocktails with a competitively powerful flavor, a softer texture, and rich peach velvet color which makes them ideal for making cocktails like margaritas or Pimm's Cups.
Fabbri Amarena Cherries also contain more natural fruit sugars than other types of cherries. This means that they can be used in drinks that call for sugar syrup or simple syrup.
Fabbri Amarena Cherries are a hardier variety than Luxardo cherries, so they can be used in many recipes that call for Luxardo cherries. They also offer a softer texture than Luxardo cherries.
Which is the Best Ice Cream Cherry
Ideal over ice cream.
Cocktails as a flavored sugar
Best taste
All Natural Wild Cherry
Luxardo Original Maraschino Cherries
Check Price at Amazon
Luxardo cherries are an excellent choice for topping ice cream due to their relatively large size. They're also sweet and delicious, so you can use them in many different ways.
Luxardo cherries are produced in Italy by the Luxardo family since 1826. The Luxardo cherry is a type of Italian cherry that was traditionally used to make maraschino liqueur but has also been used for making other types of liqueurs, including amaretto and limoncello.
This cherry is now grown in California and Arizona, as well as Italy. They're considered very hardy trees, which means they can grow in areas with poor soil quality, such as sandy soil or even desert conditions.
The Luxardo cherry is a delicious and unique variety of cherry that has a distinctively sweet, bitter, and sour taste. They are also known as the "Queen of Cherries" due to their superior quality and flavor.
You can use these cherries in a variety of ways, but the most popular is to garnish the top of your dessert with them. You can also cut them into small pieces and freeze them in an ice cube tray so that you can add them to sorbets and other frozen desserts at a later date.
In fact, they are so large that there is no need to pit them before using them in your homemade ice cream!
The Luxardo cherry tree has a very high sugar content, which makes it an ideal fruit for making liqueurs, especially ones with a strong aroma associated with them such as maraschino liqueur or amaretto. It also makes a good base ingredient for other types of liqueurs
Luxardo is one of the few premium-quality dried fruit that can be used as a substitute for fresh fruits in recipes.
Because butter has a creamier flavor, it's often used in making stews and sauces, like white sauce. Click here to learn more about Butter vs. Ghee.
Which one should I choose?
In this battle, it's a tie. Two delicious options, with their own strengths and weaknesses. Both are produced in Italy and both will make a tasty addition to your menu. How you use them in recipes may change the outcome though.
The Luxardo Cherries can be used for beverages, sauces, and desserts. The Fabbri Cherries can be used for drinks, salads, and ice cream because of their consistency. Just remember that no matter which flavor you choose, cherries are healthy and delicious!
If you're looking for real Italian cherries of the same caliber, go with Fabbri. It is one of the only companies that imports its whole fruit to America instead of just cherry juice, and it's hard to argue with the flavor.
So go ahead and try them out, with or without a cocktail. You'll be glad that you did.
What are the best tips for selecting the best cherries?
Cherries are one of the most popular fruits in the world and for good reason. They're delicious, nutritious, and easy to eat. But what makes cherries so special?
A few things make them stand out from other fruits: they're high in antioxidants and vitamin C; they contain a natural form of vitamin A called beta-carotene, and they're low in calories. They also have a lot of fiber and potassium, which means they can keep your body healthy while helping you lose weight.
Cherries are a very unique fruit in that they have a high water content, which makes them extremely perishable. Cherries are picked at their peak of ripeness, then immediately placed in cold storage
To get the most nutritional benefits from cherries, you'll want to eat them fresh rather than canned or frozen. Fresh cherries contain more vitamins, nutrients, and enzymes than their canned or frozen counterparts.
One tip for picking the tastiest cherries is to only choose those that still have their stems attached. The cherry tree should have green leaves and green stems.
The actual fruit should be firm, and any broken cherries should be removed right away. Cherries in the container will begin to rot if any are already rotten.
Make sure to choose fresh cherries that have been kept cool and moist when buying them. Cherries have a very short season since they are a very perishable fruit.
Anytime you discover fresh cherries in the stores beyond the month of July, they were either imported from another country or brought out of cold storage because cherries are typically picked around the month of July.
Conclusion
If you're not a fan of the canned variety, then fresh cherries are the way to go. Whether they come from Italy or North America, they're bursting with flavor and nutrients that your body will love. The important thing is to remember that cherries are ultimately fruit, so it would be best to consume them occasionally as part of an overall healthy, balanced diet.
Collins Whiskey Sour Kit
---
Better than a classic whiskey
Garnish with cherries
Designed for use in the US.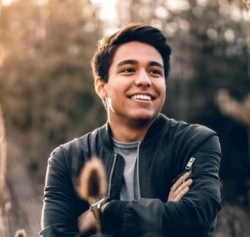 Latest posts by James Smith
(see all)