Owning a swimming pool is an enjoyable investment that gives you the benefits of spending more quality time with your loved ones besides helping you in burning up calories and a warm therapy to help you in reducing stress.
In this article, we are going to review the six benefits of above ground pools.
If you have ever thought of investing in swimming pools then you might also consider owning an above ground pool. Above ground swimming pools have increased in popularity due to the following surprising benefits.
1. Affordable
Metal Frame Pool with Filter Pump
---
Steel Frame Above Ground Swimming Pool
---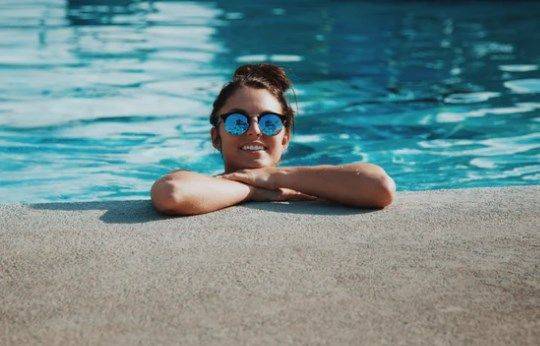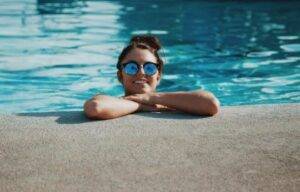 If you have a limited budget, above-ground swimming pools are a great alternative to inground swimming pools.
Its initial construction and the manpower involved and time spent in installing an above ground pool are considerably less expensive than an inground pool.
Besides, when you shop from brands such as summer waves you know that affordability doesn't compromise the good quality of the product including the filtration system and the pump.
Different Models to Choose From
Whether round, rectangular, or oval with or without a frame, there are many options to choose from when considering an ideal above ground pool.
Some of the popular brands which you could choose from with the best brand in the industry include Intex and summer and summer wave's wicker above-ground pools.
The different sizes and shapes design of above ground pools gives you more options and flexibility in your budget.
Easy Installation and Maintenance
Above ground, pools are easily set even within a day. Simply lay it out in your backyard and inflate the top ring on the brim and fill it with water gets you less than an hour to start having fun. This unique easy-to-install gives them a unique selling edge over the inground pool.
You might also be taken into consideration other factors as you prepare the pool such as leveling the state of your backyard and grading the trees which add to the overall setup of the pool.
In maintenance, an above ground pool is easier because of little debris and animals including pets that may be attracted to the pool. This is due to the height of above ground pools on the surface, unlike inground pools.
More Safer
Above ground, pools are equipped with interior side barriers and 48-inch tall fencing which keeps children safe while having fun. They are also hard to access therefore it's less likely for something to fall into. So if you are looking for safety, above ground pools are a more secure option.
---
DIY Options Are Available
If you are handy ground pools can be purchased with self-installation kits enabling you to install above ground pools on your own time and terms. Most above-ground pools come with instructional DVDs to assist you quickly putting it together and instantly having fun.
Mobility
Above ground, pools offer you the convenience of easily assembling and dismantling. This is particularly when you have the prospect of moving home. Above ground, pools are also adjustable. You can increase the size and depth of your pool to accommodate everyone.
What Size Of Above Ground Pool Should I Get For My Family
Above the ground, pools are available in many different sizes and shapes in the market. Most above-ground sizes range from 10 feet to 33 feet in diameter while rectangles and ovals range between 12,15,18, and 24,27 feet up to 30 .with the depth being between 48, 52, and 54 inches.
When considering what size to purchase what factors will I take note of? Elements such as yard size, and the number of people who will be using it together with your budget are important when selecting the perfect above-ground pool.
Let's jump in and look further into these factors.
Yard Size
If you own a small yard, be mindful when buying rectangular and oval pools because they are built only for level grounds. They require extra feet of clearance for support.
The rule of thumb, whenever you are in a dilemma on which size to buy, simply measures your yard which should be four times bigger than the above-ground pool.
If you are living in a city or town please check out the local Community policies. The local regulations will guide you on your pool size and location of the pool. Most policies require a 10 feet distance between the pool and the property line.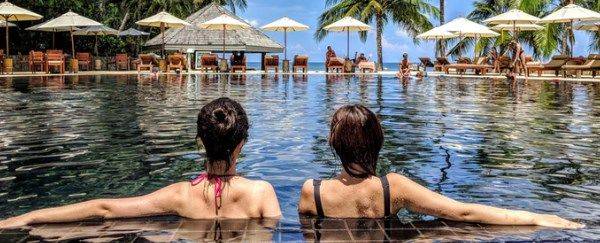 The extra space also gives you room for barbecue moments.
Considering how many people will be using it, it's most recommended at least 15 sq meters of water surface for every swimmer.
The most popular sized above-ground pool are medium-sized pools which measure 16 inches by 32 inches. Most consumers prefer this size because they are the perfect-sized pool for a medium family of five to six members.
However, some pools are larger than 16 inches by 32 inches. If your family is bigger than you might consider a 20 inch by 40-inch pool.
Smaller families are also not left out too. You can find a cool above ground pool for a family of three.
How do you measure the above ground pool size?
Measuring and above ground pool, either Round shape or rectangular is simple and can be done using a tape measure with the assistance of a friend.
Take the tape measure and place the end firmly at the bottom of the wall then measure the height of your pool wall.
For oval-shaped pools just measure from the wall to the center and also take the measurement from the wall on the longest point.
For rectangular-shaped pools take the measurement from the long side and short wall.
How do you measure your yard for an above ground pool?
When measuring your yard first determines the best location you want for your pool. The most ideal location is if it's open and on a relatively flat surface.
Backyards are the most preferred location because it's hidden so you get some privacy. odd places such as front yards or side yards are quite small for a perfect fun time besides they might block the sunlight. the pool also shouldn't be under trees.
Leaves might fall off into the pool. Also remove grass, weeds, and rocks from the selected site using a shovel, sod cutter, and rot tiller.
Secondly, take a measuring kit and mark the outline of the pool on the ground using powder-like flour to determine how much room there is.
How many gallons are in an above-ground swimming pool?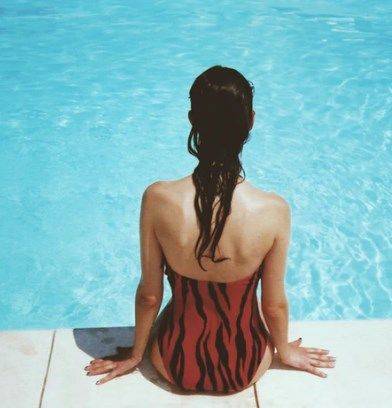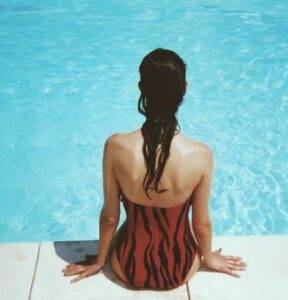 Knowing the volume of water in an above-ground pool is important whenever you want to treat the water with disinfectants such as chlorine.

Calculating the volume is quite simple. The formula is the length by width by depth by 7.5 for rectangular or square pools
The maximum length by maximum depth by average depth by 5.9 for oval-shaped pools.
Diameter by diameter by average depth by 5.9 for circular pools.
Figure the average depth of the pool which is (deep end depth + shallow end depth)/2
Budget
The average price range of an inground pool is between $15000 to $ 20,000 compared to a budget of $ 3000 for an above-ground swimming pool including other accessories such as a pump and filtration system.
So if you are on a tight budget you can afford an above ground swimming pool. Besides an inground swimming pool can also rack up a lot of maintenance expenses.
How do I prepare my yard for an above ground swimming pool?
Setting up instructions for an above ground swimming pool is already listed in the user manual.
However, some important tips to consider while reading the instructional manual include;
Step 1: level the ground
If your ground is unlevel it's important to level the ground in order to have a perfect end result. a pool that is out of level by less than two inches is less likely to get noticed. However, an above 2 inches out of the level pool will be clearly visible and you will want to fix it because of the ugly look.
One way of leveling the ground is by using a protective pad such as an elephant guard armor shield. This pool pad offers superior protection to your pool ensuring the pool lasts. These pool pads are designed to ease your installation process and are quite affordable thereby offering you value for money and time.
Step 2: measure the level to ensure its level
Attach a level to a longboard and use it to measure how to level the ground is. you can also pound a stake into the center of the site and use a string and ensure that the ground is level.
Step 3: Installation
Spread the liar on the ground to assemble the metal frame. Follow the instructions laid out in the instructional manual. Finally, fill it with water and enjoy the water in less than an hour.
How many years does an above ground pool last?
The longevity of above ground pools depends on the maintenance given. Besides that above-ground pools purchased from retail shops typically last up to 15 years. The pool liners usually last about 5 to 8 years after which it will be necessary to replace them with other equipment such as ladders, pumps, and filters.
Above Ground Pools vs. Semi Inground Pools. Which is best?
Semi-inground pools are the new product in the market designed for above-ground pool lovers who would prefer a more stable pool but again due to budget constraints wouldn't afford an inground pool.
A semi-inground pool just as the name suggests, are pools that are partially installed in the ground and partially installed above the ground.
The benefits offered by a semi inground pool are majorly aesthetic over the above ground pool. A semi-inground pool can be decorated with plants and stones or a built-in Jacuzzi can be incorporated to give it a more enchanting and beautiful appearance.
Semi-inground pool benefits.
Semi-inground pools are more affordable to purchase, install, and maintain than traditional inground pools but a little more costly than above-ground pools. Depending on the budget you could get a fiberglass pool which costs around $50k and $90k, a vinyl liner pool which could cost between $30k and $70 k and a concrete pool between $50k and $100K
They are suitable in sloppy landscapes because of their landscaping capabilities, unlike above-ground pools which require leveling off the ground.
Fast installation period than traditional inground pools but longer installation compared to above ground pools.
The different variety was available to offer different custom feel. The Semi inground could be vinyl liner pools, fiberglass pools, and concrete pools.
Semi inground pool lasts longer than above-ground pools. The average lifespan of a semi inground pool is 25 years whereas above ground pools last 15 years.
The resale value of your property. Owning an above ground swimming pool will not increase the price of your property. However, owning a semi-inground pool will give you appraisal points if it's properly maintained when you consider selling your home.
Downsides of semi inground pools
Difficult and takes longer to install than the above ground pool. Installing a semi inground pool requires a professional. The ground preparation and installation will take several weeks depending on the type. However, an above-ground pool installation is quick and easily done without an expert. You can set up an above ground pool within hours and it'll be ready for fun.
They are more costly to install than above ground pools. The cost of the materials and labor together with accessories and treatment involved in setting a semi inground pool drives the price of a semi inground pool over the price of an above ground pool.
More expensive to maintain than above ground pools. It is more expensive to repair an above ground pool than a semi inground pool. With an above ground pool in case of damage, you can easily replace it with another. However, with a semi inground pool, the time and the cost of repair are a lot.
Conclusion
Having a swimming pool is the ultimate desire for most homeowners during hot summer days. The pool could be an above ground pool, semi inground pool, or an inground pool. However, safety is of utmost importance during these fun times. To avoid drowning always ensure there is an adult wherever kids are enjoying the moments.
Related Post:
Above ground pool sizes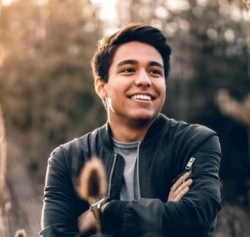 Latest posts by James Smith
(see all)